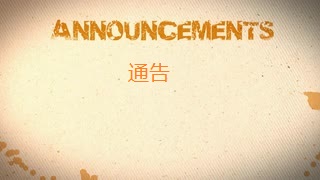 Announcement 2
通告 2
2020-03-24
In view of the current pandemic, the church leadership thought it fit that as a church we should act responsibly and with wisdom. We saw it fit that we should do all we can within our means to help contain the current spread of the Covid-19 infection and to protect our FCC family from harm. As such, the leadership has decided on the following:

1) Easter lunch is cancelled
2) Church camp is postponed indefinitely. We will monitor the situation before deciding on the next course of action.

Meanwhile, stay safe by staying indoors and stay close to our Lord. It is a good time for family rejuvenation and bonding. Spend your time reading the Bible, praying and seeking our Lord. If you have any urgent needs or any emergency please do not hesitate to contact the leaders for help. We will do all we can within our means to help. Thank you. God bless.

教会领袖认为鉴于当前的全球疫情,作为教会我们以负责任的态度和智慧行事都是合宜的。我们应该竭尽所能,以帮助遏制当前的新冠肺炎的蔓延并保护信心教会的成员免受伤害。因此,领导层已做出以下的决定:
取消复活节的午宴。
无限期延后教会的家庭营。 我们将根据情况来决定下一步行动。
在这期间请确保自身的安全,呆在户内时时与上帝亲近。这是更新和连结一家人的好时机。花时间读圣经,祷告和寻求主。若您有任何紧急需求或突发状况,请随时向领袖们联系以寻求帮助。我们将尽力提供援助。谢谢。愿上帝赐福大家。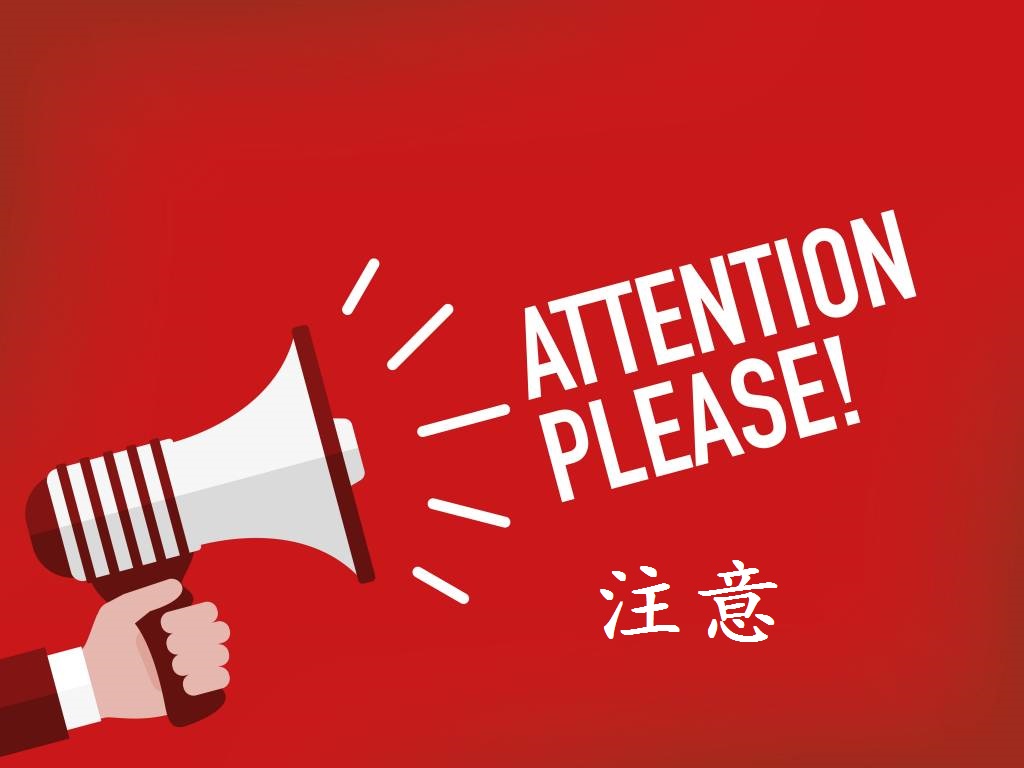 Announcement
通告
2020-03-14
Dear FCC family,
This is the final decision after the leaders have met. This is in line with the Covid-19 and the PM announcement about mass gathering. We are taking this responsible part as FCC family. I hope all of you would understand. Thanks.

1. Services in the church will be cancelled for this week and next. Further announcement will be made pending on our country situation. This also apply to Sunday School, Youth, Hokkien Fellowship and Prayer meetings.

2. The AGM will be postponed to a later date.

3. CG will carry on with the prayer meeting together. This is the time the church need to rise up in prayer.

4. There will be live streaming of the message on Sunday morning at 10 am. It would be a short message for the week with a short worship as well. It would be a half an hour session. Please log on to Facebook under FCC Church group

5. All tithes and offering, kindly bank into the church account.
6. There will be weekly prayer meeting on Thursday at 8:00 pm via zoom app. Those who need help to install zoom app kindly contact Ps Long kin

Your Shepherd
Ps Daniel
致信心教会的亲爱家人,

这是领袖们商讨后,最终的决定。再者,这与新冠肺炎Covid-19和首相对于大规模集会之通告是一致的。作为信心教会的成员, 我们有责任承担。希望大家都能理解。谢谢。

1. 本周和下周的崇拜会将取消。我们将根据我国的情势作进一步的宣布。取消的聚会也包括主日校,青年团契,福建团契及祷告会。

2. 年度会员大会将延期举行。

3. 各个关怀小组的聚会将继续进行并且一同聚集祷告。这是教会应当兴起祷告的时刻。

4. 星期日上午10时将有现场直播, 内容会有本周的简要信息和简短的敬拜赞美。整个直播大约有半个小时。请登录信心教会的脸书。

5. 关于什一奉献和列常奉献,请存入教会的帐户。
6. 每周星期四晚上8:00点将通过zoom app 进行祷告会。有意参与并有需要帮助安装zoom app的会友请联系 郑明森传道.

您的牧者
丘牧师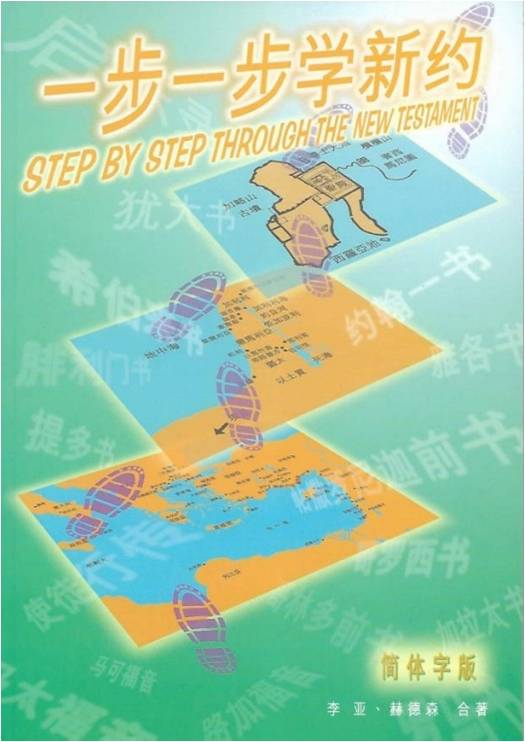 Step By Step Through The New Testament
一步一步学新约
2020-03-02
Speaker : Pastor Raymond Seow
Date : Begin March'2020
Time : Every 1st & 3rd Monday (8:00pm)
Venue: FCC
Closing Date: 30-11-2019
Fee : Free, but the book cost RM50
讲员:萧海山传道
日期 : 2020年3 月开课
时间 : 第一和第三个周一 (晚上8点正)
地点 : 信心教会
截止日期 :30-11-2019
费用: 免费,课本费用RM50
Malaysia Year Of Prayer 2020
马来西亚 2020 祷告年
2019-09-16
MYOP2020 is a year-long prayer initiative - from 16-09-2019 to15-09-2020

* You can find more detail from the booklet


MYOP 2010 是一项为期一年的祷告活动 ,从 2019年9月16日 至 2020年9月15日

* 更多详情可参考手册